Eternal Blue
Eternal Blue Seafood lovers will adore the Eternal Blue restaurant which sits on the waterfront, next to the lapping waves of the Nana Princess private beach.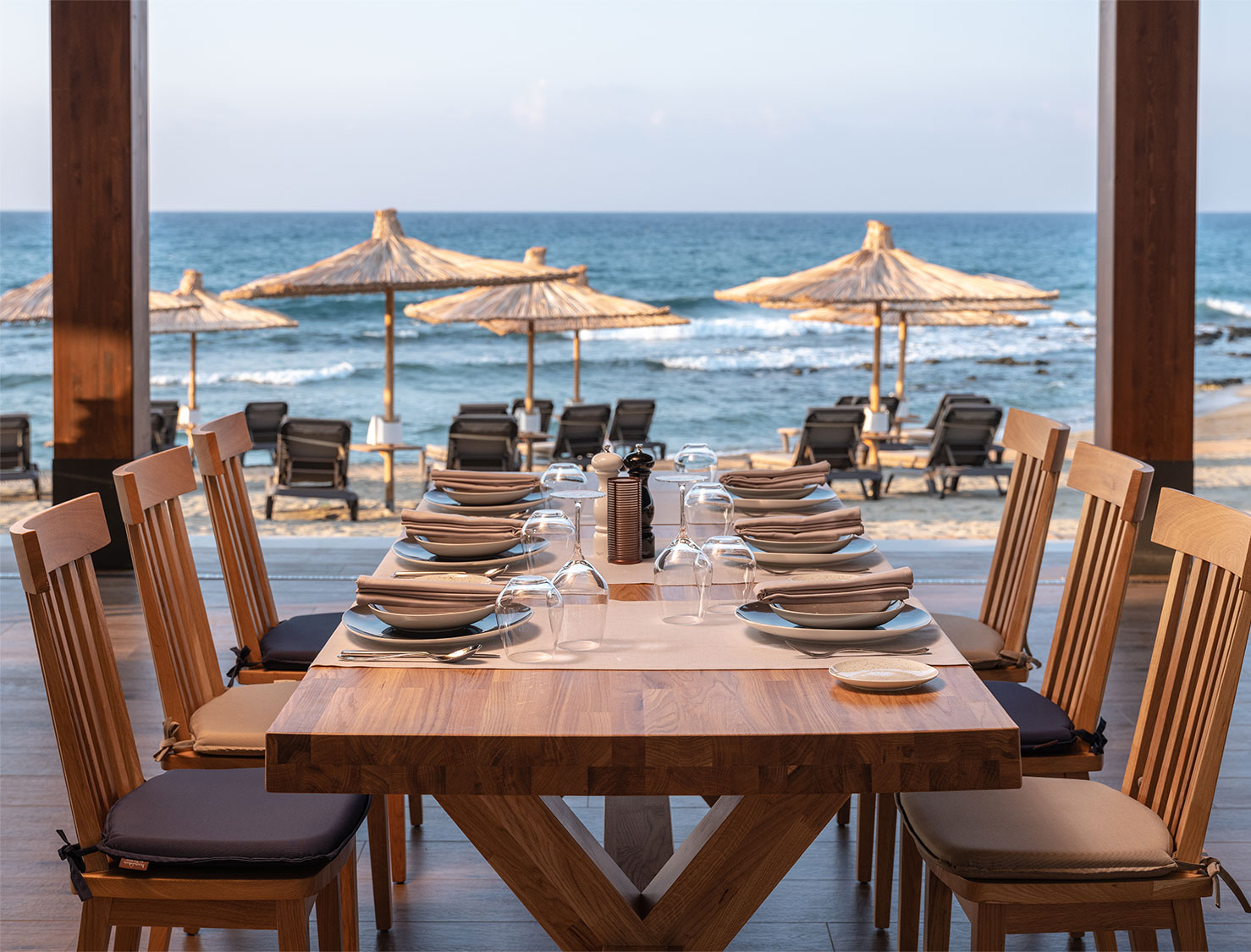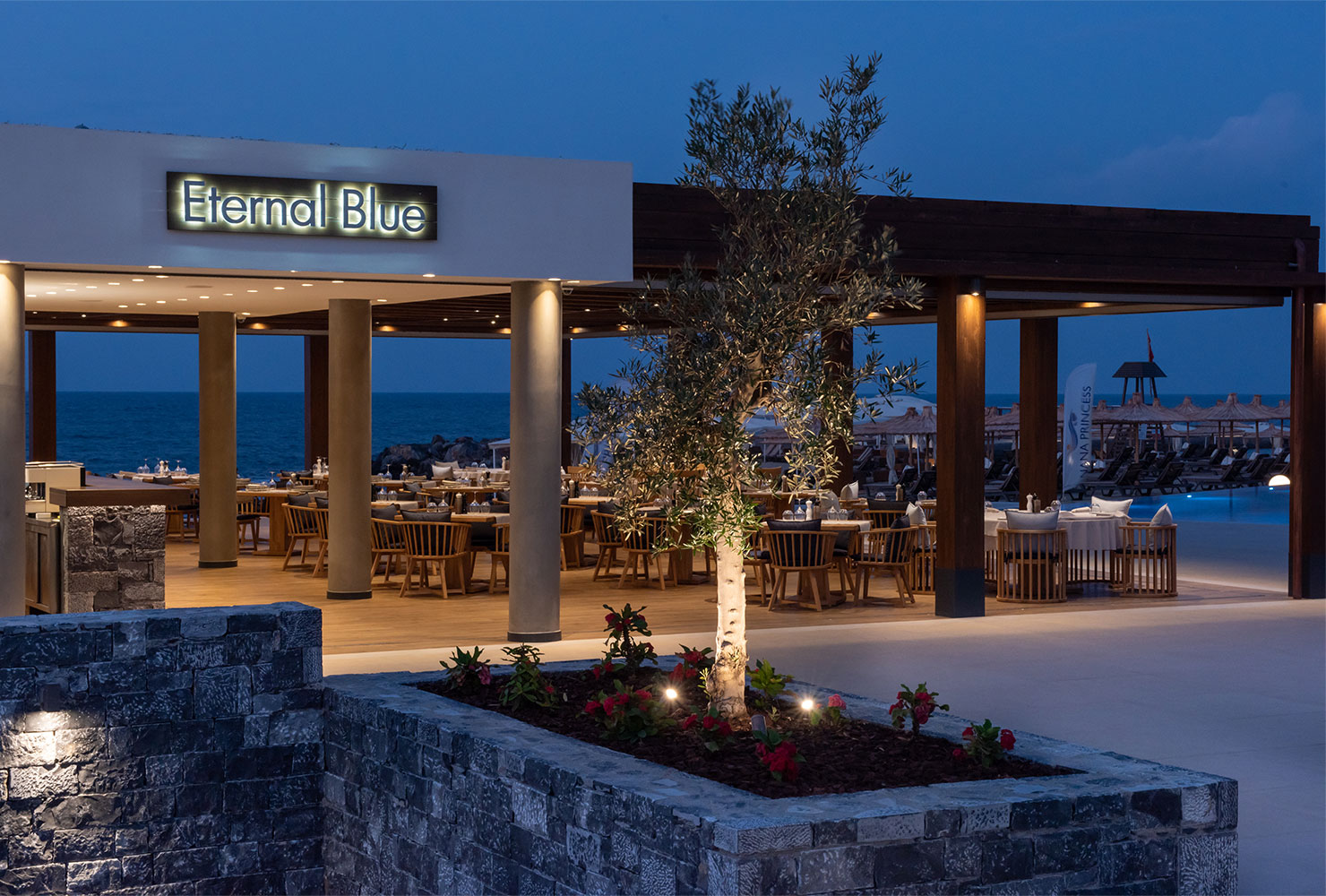 For Gourmet Lovers
The exclusive eatery offers an abundance of fresh fish and seafood as well as a daily sushi selection prepared and served with true passion. An à la carte selection in the evening takes the guest on a gourmet dining experience that will remain unforgettable, with creations that seducing all the senses.

Picturesque Location
A very special location overlooking the picturesque bay is a truly romantic way to share dinner with your loved one.